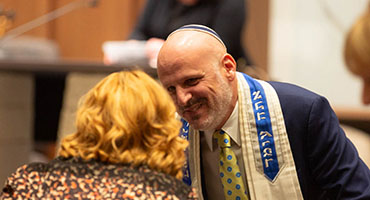 OUR STATEMENT OF PURPOSE
Congregation Shir Ha-Ma'alot is a Reform Jewish community that provides a spiritual home guided by memory and mitzvah, committed to mentsch making and making meaning.
OUR CLERGY
Learn more about SHM's 3 Rabbis - Rabbi's Steinberg, DePaolo and Zive.
OUR HOME
SHM is our home and our family all at once! Learn more about why SHM is the place to be for you and your family in Orange County and beyond!
Thu, August 11 2022 14 Av 5782